Iran Visa On Arrival 2018
Many of the people who have plans to travel to Iran think that getting the visa on arrival in Iran is something almost impossible. They are not to be blamed though. They search "visa on arrival Iran" and come up with Lonely Planet Guidebook on Iran which in my opinion is not very reliable; Iran travel information that you find in this book is outdated. Among the pieces of information that have not been updated regarding the current situation in 2017, I can refer to most of the phone numbers and of course the information given on the process of getting the Iran visa on arrival, VOA, at Iran's international airports like IKIA. According to Lonely Planet, "It's risky to fly to Tehran and apply for the Iranian visa on arrival because in theory you're supposed to get your visa when you meet the clear requirements, but in practice we have heard from many tourists that they have been denied their visa although they had met the requirements."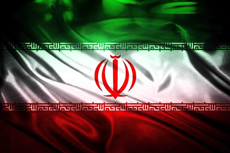 Requirements for Getting the Visa on Arrival in Tehran Iran
My purpose of writing this article is to let all the travelers to Iran know that things are very different now. It was a few months before the nuclear deal between Iran and the western countries that the process of getting a 30-day Iran visa on arrival in Tehran became very easy and you can extend it even more easily at immigration offices in all the big cities. Still, the first thing you need to do is to make sure you are among the nationals that are eligible to apply for visa at Iran's airports. According to the last update released early in 2017 by our Ministry of Foreign Affairs, except for the nationals mentioned below, the rest of the nationals from around the world are eligible to apply for visa on arrival in Iran at all the international airports:
US, UK, Israel, Canada, Colombia, Somalia, Bangladesh, Jordan, Iraq, Afghanistan, Pakistan, and India.
As far as the other requirements are concerned, you'll have to make sure, first, you're holding a valid passport with six months left to its expiration date; second, you have some cash (around 70 USD but it'll vary slightly depending on your nationality) to pay for the visa fee; and third and most important of all, you have a confirmable reservation at a hostel or hotel in Iran in the same city in which your plane has landed.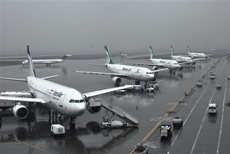 To clarify the point further, I have tried to simulate a typical conversation that any eligible VOA applicant would have while applying for his/her Iranian visa on arrival:
Iranian Visa - How to Get a Visa on Arrival in Iran?
You: "Hello, I would like to apply for a 30-day tourist visa in Iran."
The officer is looking at your passport carefully but he doesn't give you any form to fill out. Finally he looks up and starts asking questions.
Officer: How many times have you been to Iran?
You: This is my first time.
Officer: What's the purpose of your trip to Iran?
You: I'm a tourist.
Remember that the word "tourist" is a magic word in Iran; mentioning this word in your encounters with Iranians will save your time and money a lot!
Officer: What do you do? What's your job?
Here, bearing Iran facts in your mind, you'd better be careful not to mention any occupation that The Islamic Republic tends to be sensitive about like all the jobs that are related to media, army, politics etc. So…
You: I'm a student.
Officer: Where are you going to stay? And give me a phone number from the place where you plan to stay.
Now, the address and the phone number of the place of your stay are the most important pieces of information that the officer needs. There is nothing extra needed such as a registration number or registration email or anything. He wont even check to see whether you have a flight ticket out of Iran either.
You: I'll stay at Seven Hostel in Tehran at At the Corner of Pamenar St, Amir Kabir St, Sarcheshmeh Intersection, Baharestan Sq, Tehran, Iran.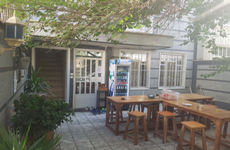 Then the officer will ask you to go to a bank next to the visa counter and pay for your visa on arrival in Iran (the price depends on your nationality, but it ranges from $50 to $70). Then You'll wait for half an hour and finally will have the Iranian visa in your hand.
Visa on Arrival in Iran; FAQ
Q: Which Nationalities do not need a visa for Iran?
A: Azerbaijan, Bolivia, Malaysia, Sri Lanka, Syria, Turkey, Venezuela
5/16/2018 9:18:00 AM